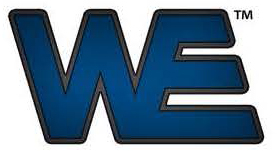 You can still reach us at Phone #715.723.9039, Emails: Sales@Applied.Solutions, Support@Applied.Solutions, Jeff@Applied.Solutions, Jeff@Mfd.Solutions or our Website: www.Applied.Solutions.
Watton Bench Works park benches will continue to be offered through Applied Solutions, LLC & the www.Applied.Solutions website.
We'll continue offering design consulting & design engineering through Applied Solutions, LLC. We'll also offer manufactured custom products or manufacturing placement through Manufactured Solutions, LLC.
Watton Enterprises was founded as Watton Pattern Works by Daniel E. Watton in 1975. Watton Pattern Works, Inc. continued to grow and diversify with Watton Casting Works & Watton Machine Works. The Watton Enterprises name was adopted to better cover all divisions. Daniel E. Watton retired on 12/31/2006. Jeffrey M. Watton owned and operated Watton Enterprises from that point on. Jeffrey M. Watton established Watton Bench Works in 2010 before the permanent closure of Watton Enterprises on 12/31/2022. After 47 years of continued growth, Watton Enterprises was unable to hire in the casting facility during the COVID-19 pandemic. Rather than risk our production and product quality we made the difficult decision to permanently close Watton Enterprises.