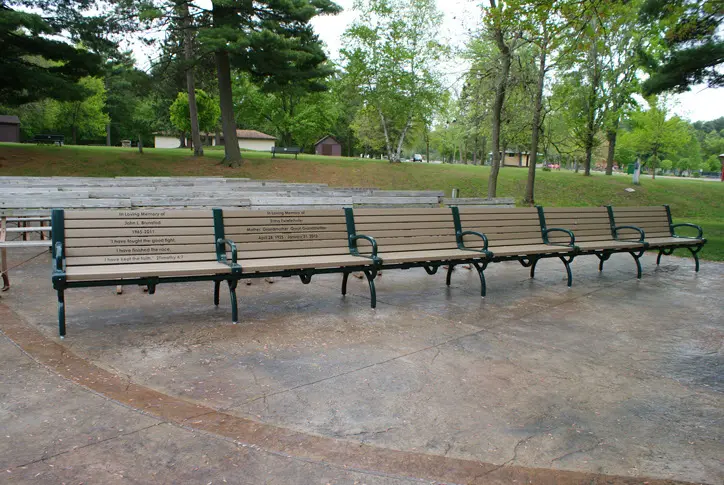 Evolution Classic Park Benches
We focus on classic good looks, comfort, modular design, durability, ease of maintenance and low maintenance for optimal outdoor and even indoor use. Our Evolution Series Traditional Park Benches are normally light enough to be moved by two people, yet heavy, strong and sturdy enough to stand fast. We use the most reliable and sturdiest material to make a bench that will last a lifetime.
Our Evolution Series benches are sustainably manufactured. We utilize 100% US post consumer recycled certified aluminum in the castings and US recycled high density polyethylene (HDPE) lumber. Watton Bench Works uses made in the USA materials, along with 100% manufacturing and assembly in the USA. The park benches are designed with absolute comfort as a priority. With a sturdy, slightly angled back rest and many floating narrow boards, they provide a comfortable sitting experience. Our benches also have an excellent assembly design making it easier for owner assembly, customization and maintenance.
Modular Park Benches Built to Endure
Modular design allows for custom lengths in traditional, sectional, or extension kits
• Personalized, raised lettering with optional clear-coat, sanded face
• Custom seat engraving highlighted with black or custom color latex paint
• Adjustable hard or soft surface feet with optional anchor kit
• Optional, flanged board supports allow for armrests in any location (e.g. theater seating)
• Rear legs set back to protect walls or for bolting back-to-back
• Classic appearance with many color options Comfort
• Fully supported, free-moving boards for comfortable seating
• Researched and perfected seat height, shape and incline for maximum comfort
Easy Maintenance
• Removal of only 3 bolts for most maintenance
• No mounting bolts thru seat boards essentially removes maintenance/assembly issues
• Seating material is not part of the structural integrity of the bench, allowing for easy board maintenance Longevity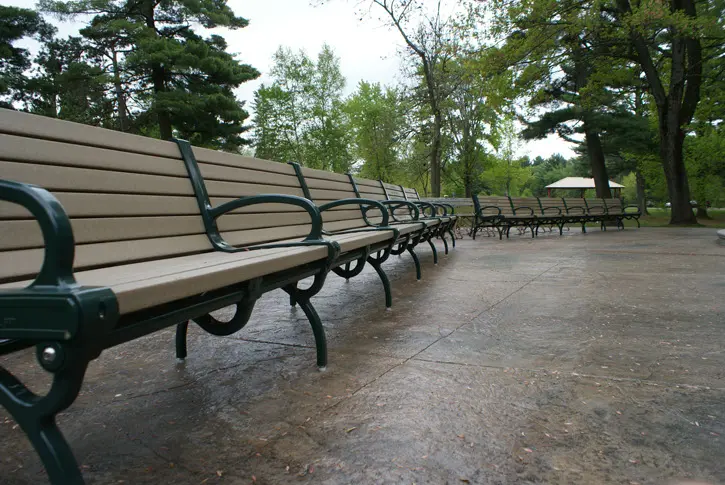 • Aluminum alloy casting for minimal corrosion, high strength and light weight
• Vented steel tubing and vented areas to minimize rust caused from condensation
• Full stainless steel security hardware with SS thread inserts
• Powder coat finish with color matched spray paint and touch up paint available